Unipetrol | Fuelling Innovations | Articles
The beauty of recycling
It was almost a fatal encounter. During a warm summer evening, Italian designer Daniela Buonvino walked through Amsterdam and tripped over a piece of garbage. She saw a glossy, transparent, perfectly round object. It looked like a huge light bulb, but it was actually the plastic part of a Belgian beer barrel.
"I took it home and made a lamp out of it. I was amazed by the object, but also by the fact that I can actually extend the life of waste and make it worthwhile, by giving a new function and a new life to an object" explains 32-year-old Daniela Buonvino who started collecting beer kegs. Several bars and restaurants have now started saving some for her.
read more
"I was surprised to see that the beer keg is made of four different materials, both plastic and aluminium. There is no company in the world that would disassemble and recycle this product. The keg is used once and then discarded. That's why I'm trying to contribute a little something of my own," says Daniela, who comes from Turin and has been living in Amsterdam since 2009.
She uses plastic parts of beer barrels to make design lamps, but also to produce plant pots that resemble small greenhouses or terrariums. For her upcycling work, she came up with the brand BULBkeg, a portmanteau combining the words bulb and keg.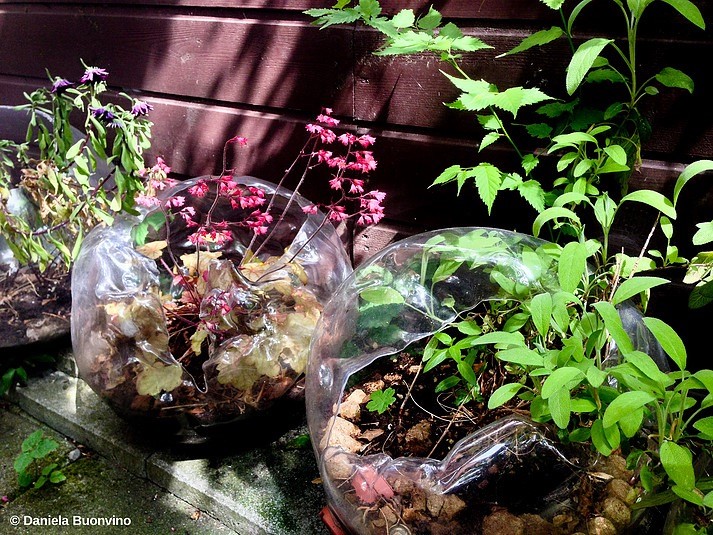 I need to make art that makes sense
We met Daniela in December 2017 at the Prague Design Week, where, by invitation of the organisers, she presented an interactive installation consisting of several lamps made from beer kegs.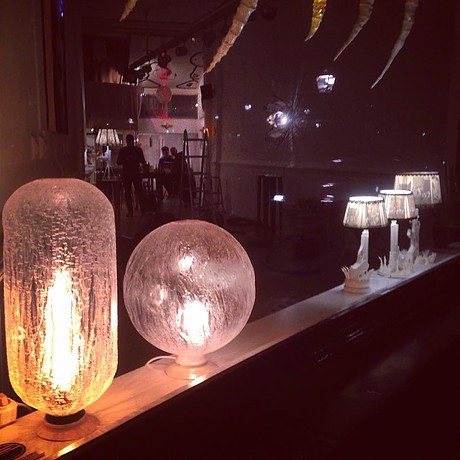 She sells her products through an e-shop and also in one of the Turin's beer outlets , Tripel-B, which is also decorated with her lamps. The lamps are about 55 centimetres in diameter, making them an appealing part of the interior.
Daniela Buonvino graduated in industrial design in Turin, Italy, and The Hague in the Netherlands. The approach of the two schools differed, in her opinion. "In Turin's IAAD Istituto di Arte Applicata e Design, we worked on projects with large companies like Lavazza or DeLonghi, and it was very practical. You designed a product, made a sketch, a decision was made, then you created a 3D drawing, a prototype and the product would be ready for production. She also took a master course to specialise in Industrial Design at KABK Royal Academy of Art in The Hague. "This course was more experimental, there was a perfect workshop with a great quantity of materials to test," says Daniela who always wanted to devote more of her time to applied rather than to academic arts.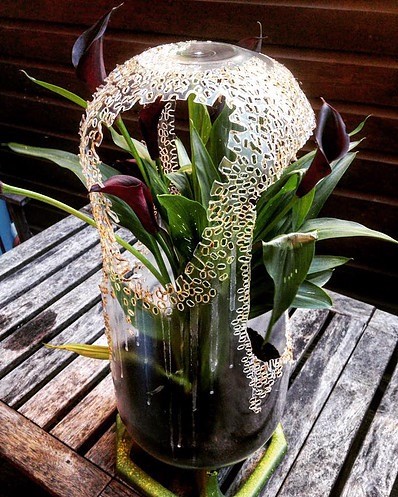 Producing art objects is not a full-time job as she also works as a guide for Italian tourists on cycling tours of Amsterdam, and in the past, she worked in a restaurant. Daniela would, however, like to give up her job as soon as possible and make a living just by selling her pieces of art.
I don't throw anything away. What if it's still going to be useful?
Daniela's grandfather inspired her to recycle and reuse older items. "My grandfather had a large workshop with different machines, materials, and lots of other things. He never threw stuff out, saying that anything could still be useful one day. I enjoyed going there, playing and creating new things with him. I grew up in this environment. I don't throw anything away these days. I try to buy few new things, and I always think about whether I already have one at home.
Most of the time, new cables are the only items that I have to buy!"
She considers recycling and especially upcycling to be a natural way of life. "Upcycling is becoming the currency of the future in the world of design. Why use constantly new materials? It's a philosophy that has developed since the 1960s.
It should be expanded and become a daily ingrained habit" says Daniela who would like to run upcycling workshops for children in the future.
"I would like to teach kids to think less commercially, teach them to recycle, play with garbage, produce something out of it, show them that a used PET bottle doesn't have to be thrown into the bin straight away. "