Innovation week 2019 photostory lookback
Innovation Week 2019 was all about Exploring the New Universe of Innovations, sharing new perspectives and discovering how innovations pave the way for a thriving future.
Unipetrol CEO Krzysztof Zdziarski opened the event with an inspiring address about embracing change and working together to create a successful tomorrow.
Polymer Smart City once again took center stage and guests got the opportunity to find out where polymers play their role to make our lives smarter, more streamlined and effective. The smart city tour was followed by a short questionnaire designed to test visitor knowledge and give them a chance to win a fueling innovations t-shirt.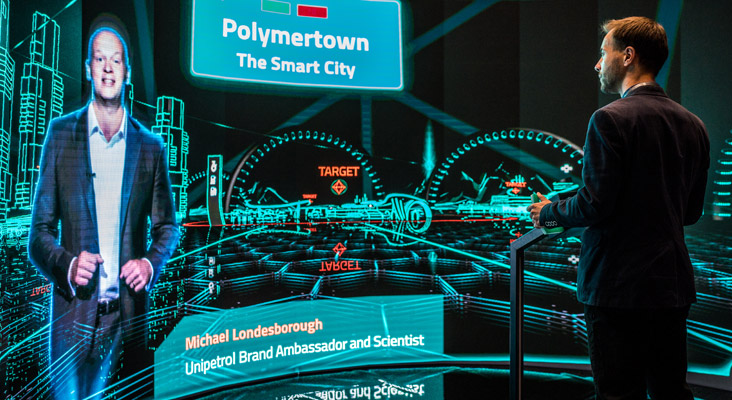 PSC tour guide Michael Londesborough accompanied guests on their tour and provided closer information about what lays at the foundation of smart city life- high quality polymers.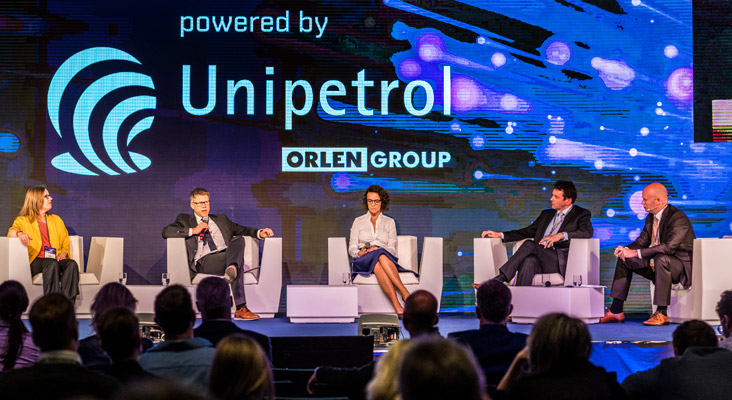 Michael Londesborough led the panel on circular economy and thus helped open the discussion about innovative economic and business models that hold promise and potential for a strong future.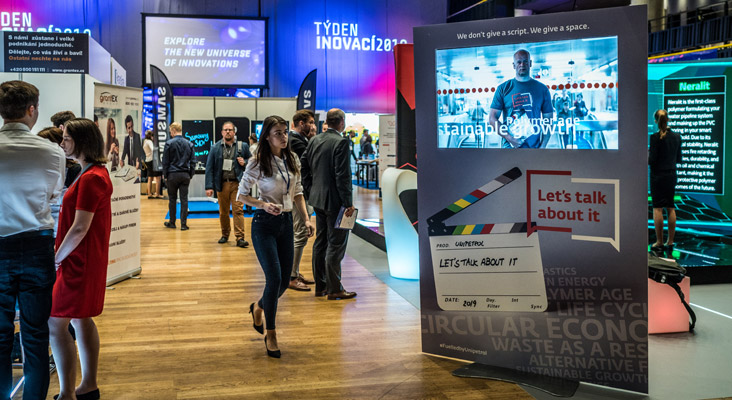 Innovation Week brought with it the big reveal of "Let's talk about it", a place for holding authentic discussions about a sustainable way forward.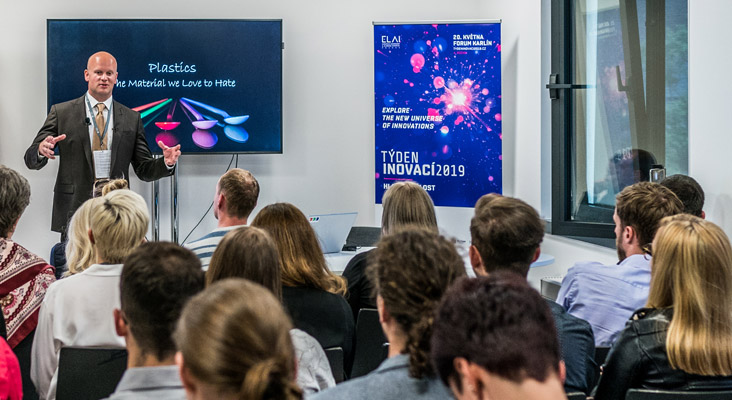 Michael Londesborough's presentation Plastics- the material we love to hate, showed the audience why we can't lump all plastics into one group as well as all of the ways this material improves our quality of life. The presentation also touched on issues with plastic waste and potential solutions to guide the way forward.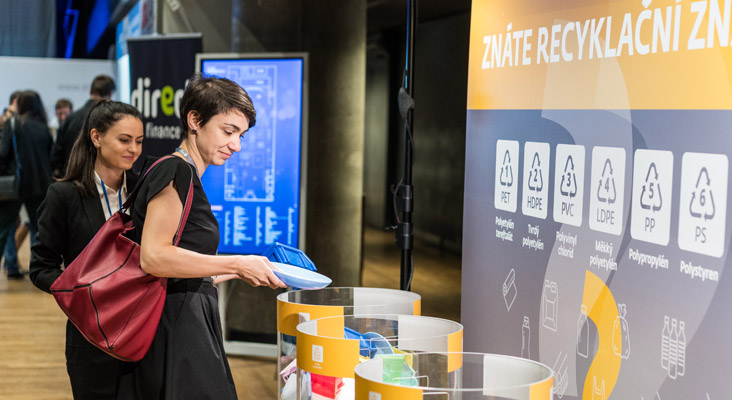 Where does it belong? Guests got the chance to test their knowledge and learn something new about the true meaning of recycling labels.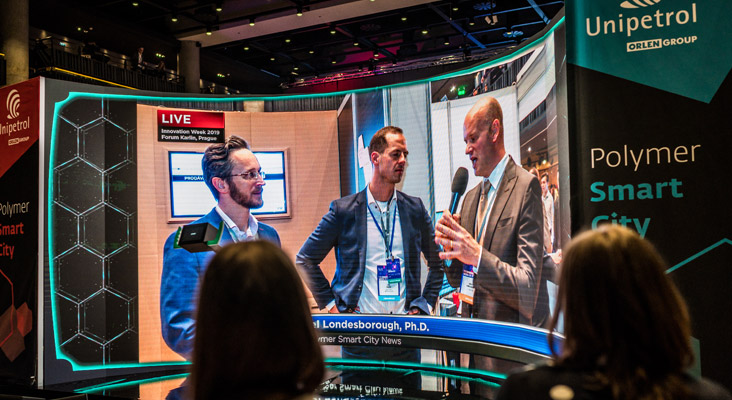 Does a circular economy model really have a place in the business world? Michael spoke with Petr Šídlo and Cyril Klepek of Direct People to get the scoop on how such a business model can really work in practice.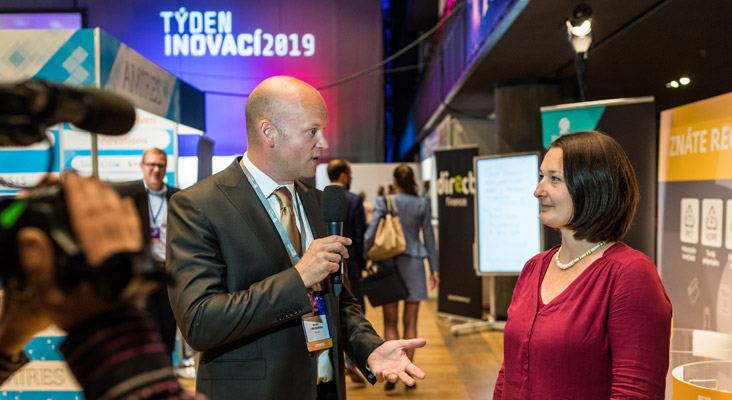 Where does genuine, long-term change begin? With the youngest! Michael talked to Jana Pivoňková from iQLANDIA about the importance of providing innovative education for our future generations.
"Let's talk about it" went international! Here we see our own Hana Novotná with guest Carina Sundqvist in front of the "Let's talk about it" photo wall, talking about topics that matter.